What Time Of Year Is Best To Have Treatment?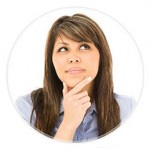 You can have treatment at any time of the year, however there are a couple of things to bear in mind as you consider when you might want to see a Vein Doctor about treating your veins.
In most cases, your Doctor will recommend that you wear medical compression stockings after your treatment for a period of a few days up to a couple of weeks. These stockings are important as they will help to both reduce some potential side-effects and to maximise the benefit that you get from the treatment. If you live in a warm climate, you may prefer to have your treatment during the cooler months so that you are more comfortable wearing your compression stockings.
Many people also wish to have their veins treated before summer arrives, so that they can feel confident and comfortable wearing clothing that reveals their legs. A course of treatment for spider and varicose veins may require several sessions which are usually spaced a few weeks apart, as it can takes a few weeks for some types of treatment to have their full effect before the next one can be performed. You should take this timing into account as you plan when to visit a Vein Doctor.
Most of the Vein Doctors who specialise in these procedures are in private practice and are in high demand, so it can often be a while before you can get an appointment to see them. So don't leave it too late in the year to make your appointment if you are eager to see results by the time summer comes around.